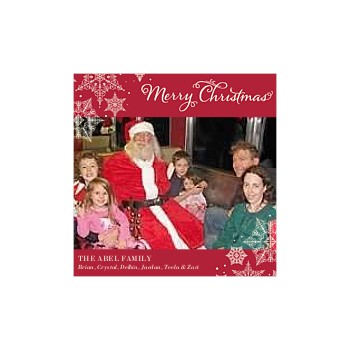 Framed In Snowflakes Christmas Card

DISCLOSURE/DISCLAIMER:
For sharing my card that I created and ordered through Shutterfly, I get $10 toward my next order.
You can get $10 too if you order your Holiday cards or other project through Shutterfly. The order summary page will give you an option to share your creation. After you've shared the project like I have then email Shutterfly.com at shareproject@shutterfly.com your active link (no screenshots, please) to the Web page containing your embedded project.