Wednesday, June 28, 2017
My family had the privilege of trying the student workbook and teacher guide from the
Grade 3 Lightning Lit Set
produced by
Hewitt Homeschooling
for this review to use in conjunction with our own homeschool curriculum. This is a Homeschool Review Crew Review. All opinions expressed are my own or those of my family.
Hewitt Homeschooling was founded in 1963/64 by by Carl Hewitt and Dr. Raymond Moore. Their primary function has shifted from working with public education to now focusing on home education. Because of Dr. Raymond Moore's publications and books about home education this foundation became at the forefront of the homeschooling movement. They produce high quality curriculum that follows a balanced, flexible approach to homeschooling. Some of their products include: Lightening Literature, Unit Programs/Studies, My First Reports, Hewitt Readers, "Best" Literature, Math-It, Winston Grammar, State Chronicles, etc. They serve parents with students from kindergarten through high school.
The
Grade 3 Lightning Literature & Composition Set
is composed of just the Lightning Lit: Grade 3 Teacher Guide and the Lightning Lit: Grade 3 Student Workbook. You can instead purchase the Grade 3 Lightning Literature & Composition Pack w Book of Poetry that has all the books that you will need for your student to read as well as what is also in just the set. The books you will need with the workbook and teacher guide are:
Sarah, Plain and Tall
;
Rickshaw Girl
,
Charlie and the Chocolate Factory
,
Random House Book of Poetry for Children
,
Ramona and Her Father
,
The Big Wave
,
Charlotte's Web
,
The Wheel on The School
, and
The Tale of Despereaux
. These books are all reasonably and affordably priced. Some are classics and others are new to us.
The Wheel on the School,
is currently out of print and is not included in the pack; but it is easy to find a used copy.
The Lightning Lit: Grade 3 Teacher Guide is easy to follow, clear, and thorough. It includes an introduction of how to use the guide at the beginning. It contains answer keys as well as a schedule of what to do in what order. This guide helps you teach
Literature
: Reading and Comprehension Questions, Book Discussion, and Reading Journal (summary of the story, story theme, feelings about the book in own words, and one favorite sentence to copy from the book);
Grammar and Mechanics
(these are in the workbook and includes: grammar, punctuation, capitalization, parts of speech, sentence diagramming, and occasional literary concepts), and
Composition
(writing or dictation depending upon level of child, includes: creative writing, essays of all sorts, research papers, poems, etc.) Extension and related activities are not required, but suggested for further learning in such subjects like: science, geography, history, and art.
The Lightning Lit: Grade 3 Student Workbook is a consumable workbook that contains instruction on grammar (including sentence diagramming), workbook pages, a reading journal, dictionary pages, and sentence puzzles. It is printed in larger print and has colorful graphics. The lessons are short and to the point. There are four days worth of workbook pages per week. You can use the fifth day of the week for make-up or the extra related activities. If you follow this you will easily have a complete literature, grammar, and composition curriculum for the whole standard 36-week school year.
Teela doing the Hewitt Homeschooling Grade 3 Lightning Lit Student Workbook and reading.
How We Used This and Our Thoughts:
I used the Hewitt Homeschooling Grade 3 Lightning Lit Set with my daughter Teela who has just finished up third grade and is 9 years old. She is a strong reader and so these books are fairly easy reading and comprehension for her. She; however, is not as good with the grammar or composition so I got this for her to strengthen those. We also love to do summer reading programs and this has just fit into our summer reading quite well so far.
I found that the book selection was very appropriate. I remember reading some of these as a child myself and enjoying them. We started with Sarah Plain and Tall, moved onto Rickshaw Girl, and after that started Charlie and the Chocolate Factory. I was happy to have had some of the books in our library at home. The others I found online or will be checking out from our city library. Teela had not read Sarah Plain and Tall before, but I had. Both of us hadn't read Rickshaw Girl before and it was interesting learning about Bangladesh and their customs. Teela has read Charlie and the Chocolate Factory many times...it is one of her favorites.
We followed the 5 day a week schedule that was suggested. I had her read all these books to herself except Rickshaw Girl, which she read the chapters assigned and then I did after her. Then after the assigned reading she did the daily comprehension, assignments from the workbook, etc.
As I thought would be the case, Teela didn't much care for the grammar and mechanics parts of the lessons. Begrudgingly, she got through it though with some encouragement, but I believe she learned the concepts well. The sentence diagramming was not something that I remember from school, so I had to have a refresher to help Teela out with it. We both were glad that the lessons were not too long so she was not overly bored or exhausted by them. Her favorite parts were the reading, discussion, and creative writing.
Overall, I am pleased with the Hewitt Homeschooling Grade 3 Lightning Lit Set. It is a great English homeschool curriculum that can be personalized and tailored to the student. We liked how it was laid out and the flow of the lessons. We will be excited to read the other books needed for this set during the summer.
Follow Them on Social Media:
Facebook:
https://www.facebook.com/HewittHomeschooling
@HewittHomeschooling
Twitter:
https://twitter.com/hewittonline
@HewittOnline
Pinterest:
https://www.pinterest.com/hewittonline/
@hewittonline
Google+:
https://plus.google.com/118179952485411291615
Hashtags:
#hsreviews #homeschool
BUY IT
The Lightning Literature & Composition Grade 3 Pack w Book of Poetry
(comes with all the books, but one that is out of print) is $137.50.
The Lightning Literature & Composition Grade 3 Set: Teachers Guide and Student Workbook
is $71.01. Prices are accurate as of date of this post.
Read other homeschool curriculum reviews for Hewitt Homeschooling...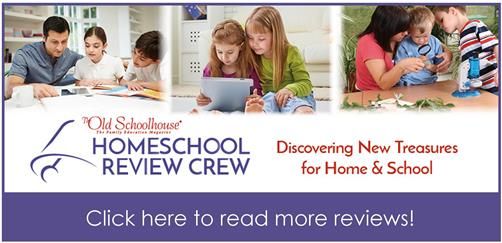 Thursday, June 22, 2017
In the book,
Israel - God's Heart: Landscapes and Legacy of Israel
(
Skypics Israel
, November 2016), top aerial photographer Ron Gafni shares his love of Israel's beauty from above. We soar across skies to see stunning photographs of ancient ruins, historic sites, and view vignette's of Israel's modern lifestyles in this book that brings Holy scripture alive. Author Kathleen Barrett offers thoughtful narrative with Christian scripture pointing to God's redemption plan for the world.
My Thoughts:
This small hardback book holds many breathtaking photographs of scenic places in Israel. I love looking at the pictures and hope someday I can actually visit these epic places from the bible. I love the reflective nature of the author's words. They remind me of God's almighty plan for us and His infinite wisdom. This book, though small, is impressive and would be a wonderful coffee table book or conversation piece. I highly recommend it to all who would love to learn more about the Holy Land and have a captivating scriptural journey with gorgeous photos along the way.
You can learn more about the book by clicking
here
.
BUY IT
You can purchase Israel - God's Heart and learn more about it
here
.
DISCLOSURE/DISCLAIMER:
I received a free copy of this book from
Litfuse Publicity
for my honest review. My thoughts are mine and my family's own opinion and have not been altered by anyone else. I did not receive any other compensation for doing this review.
Wednesday, June 21, 2017
Posted by

Finamoon
at 1:12 PM
3 comments: